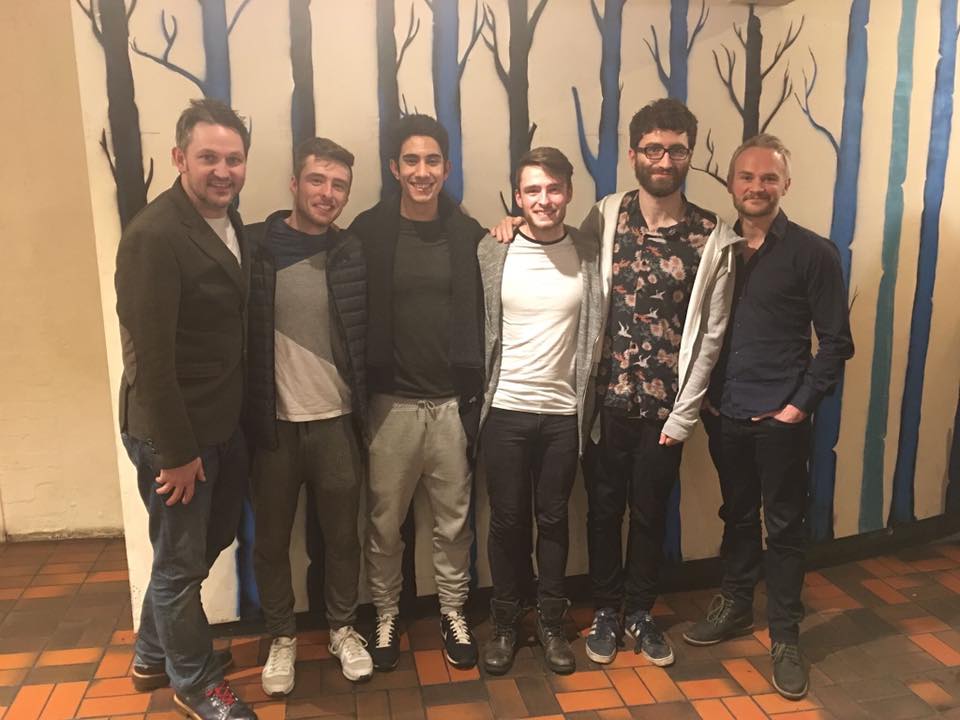 Well, hello again everyone! It has been a while, we've missed you. It has been relatively quiet for Rendered Retina recently, with two of our members on a full time MA course and the other on a PGCE, time for the company has been a little hard to come by.
BUT, last month we received news that we had been shortlisted for the Les Enfants Terribles award 2017 and had been invited to showcase 10 minutes of our new show 'Form' with another 9 companies. So we kicked into gear and got down to work on the extract to present. We had enormous fun (with enormous amounts of stress) and created a piece we were (and still are) proud of.
Then last Monday the night arrived and all 10 companies performed for a chance at the award. The standard was so high and we felt privileged to be on the same stage as those incredibly talented and exciting companies. Seriously check them all out, we'll list them below.
Anyway, we felt we had done all we could and no matter what happened we had made some great, new friends and seen some awesome work. When the Artistic Director of Les Enfants, Oliver Lansley announced us as the winners of the award we couldn't quite believe it. My father has a great video of my face not knowing what to do… maybe I'll show it to you guys one day.
We still don't quite believe it now if we're honest. All we know is that we are absolutely ecstatic, honoured and thoroughly looking forward to our run at Edinburgh Fringe this year. That night has made all of the sleepless nights, pulled-out hair and moments of great panic worth it. We will continue to update you all on how this story goes and I will finish by saying how incredible we know it will be to work with Les Enfants this year.
Thank you all,
Alex
Companies you all need to check out: Ditto Theatre, Flywheel Theatre, Witt 'n' Camp, Mid-Atlantic Productions, Fat Rascal, A Heart At Sea, Shuttle Buttle.