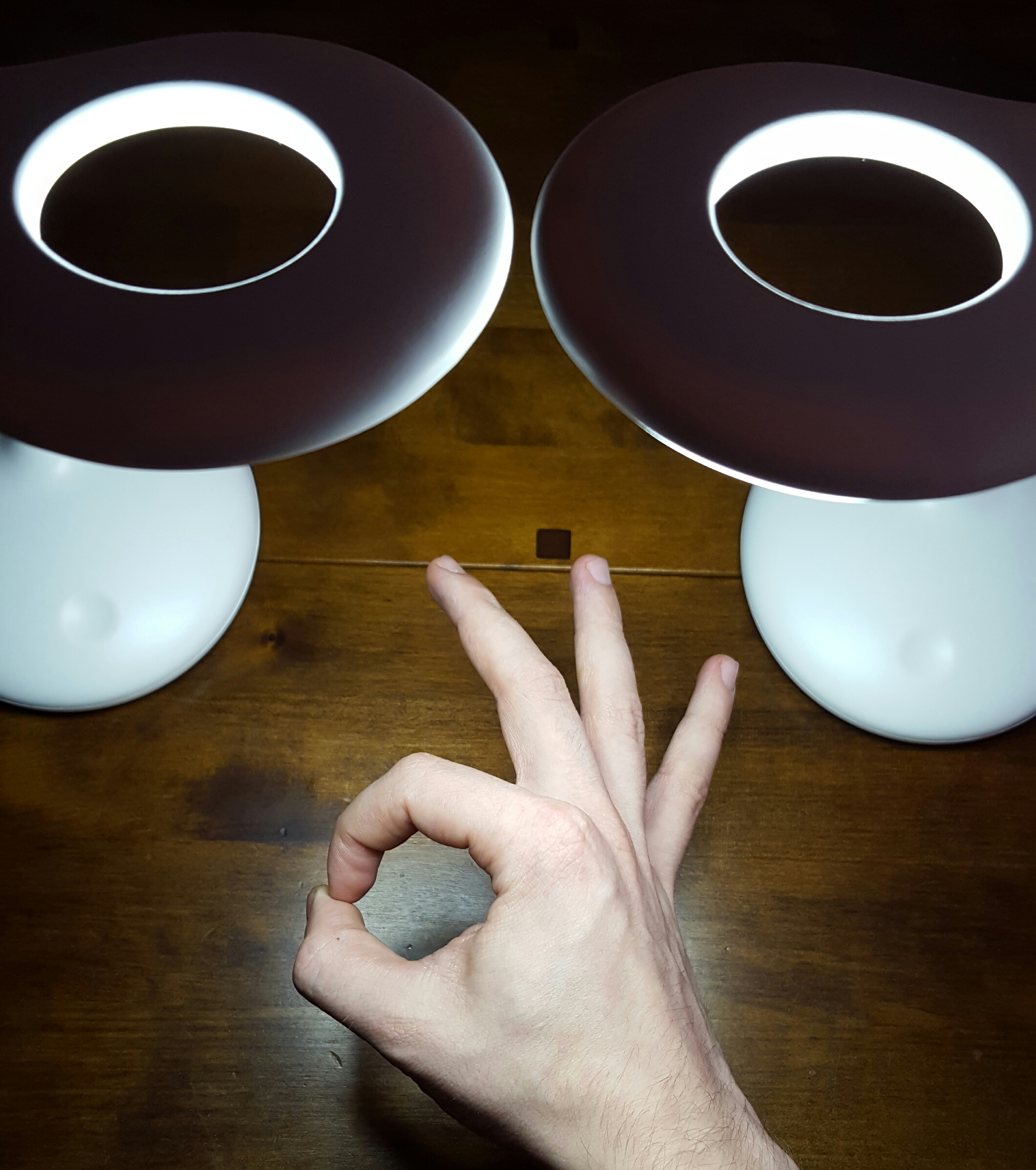 This week has panned out slightly different than the previous few. We had our supervised rehearsal on Tuesday meaning there can be more reflection following on from the feedback received. For said rehearsal we wanted to show something continuous, a combination of all the material or moments of performance that we had explored or that were informed. This gave us a short showing of around 20 minutes.
It would seem from the feedback that the performance is quite contrasting at this current point, there are moments that work very nicely (namely the first half of the piece shown) and moments that aren't fitting in well at all. This was something I was aware of before the showing: some of the transitions were forced in our attempt to piece things together. Our "applause" section will more than likely be cut as it's very heavy-handed and serves one purpose, to introduce the idea of "false touch".
This was a concept inspired by information I found out a number of years ago. Atoms repel each other. This means that when we think we are touching something, this is not technically true. What we are feeling are the atoms repelling each other and it amazes me how hands, the first thing we think of when we think of touch, don't do that primary task we associate with them. Whether or not this exploration now has a part in the progression of this show is a question we are currently trying to answer as we narrow down and streamline our vision.
Since the rehearsal we have spoken at length about how we are going to structure the piece, as the performance date is approaching at speed. We have revisited the story spoken about in a previous blog as a possible way of doing this. The story is still a secondary aspect of the show i.e. the audience won't be told the story rather it is a chance for us to have an order. The 5 acts that look at hands in varying ways give us a chance to present the expressiveness of hands. Maybe that's what the show is about, we'll know more next week when we really generate material using this template and structure.
We also have touch sensitive desk lamps now, so playing with those will be very interesting.
Until next week.