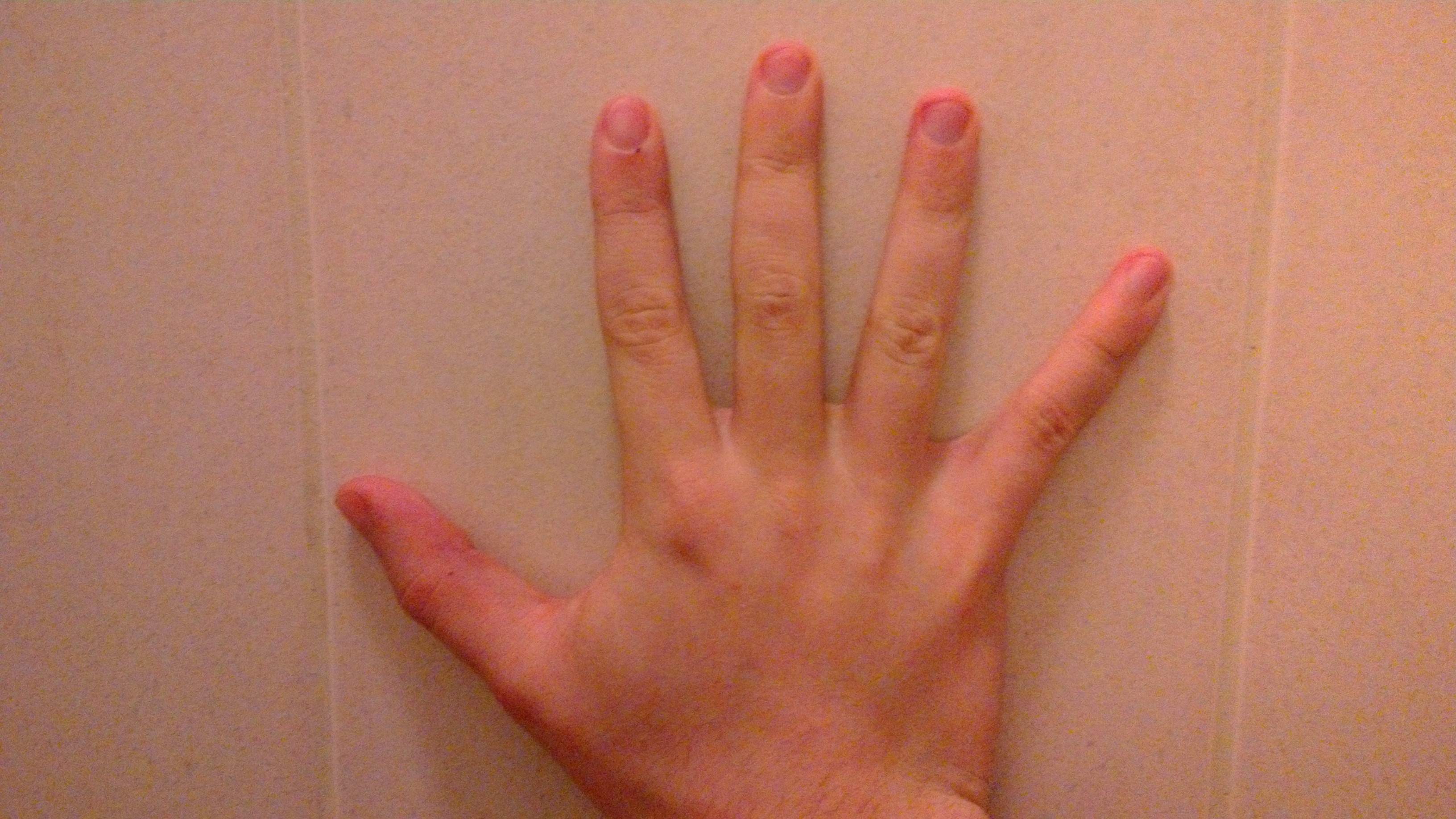 The productivity of the last two weeks has been stagnant to say the least (hence there was no blog post last week). I currently am fighting a viral infection so practical rehearsals have had to be put to one side until a couple of days ago. We have been speaking a lot about how to structure the show in this non-practical period; following on from our last supervised rehearsal. A story was created that would give us the beginning, middle and end (at this point in time the story is just for us as performers and not a story to be told). The story is as follows:
Act 1- Hands as Other- An introduction to the world in which no one has hands, they sleep on the floor and live very primal lives as they have no hands to build things. Possibly told through shadow puppetry.
Act 2- Hands as Images- The man is having a dream the night after he asks some higher power for help. This is told through physical and aesthetic movement of the hands as they are being given to him.
Act 3- Hands as Hands- This will follow on directly from the night he is gifted hands. He has never had them before, no one has, he doesn't know how to use them. This section will be a discovery of hands, where he gets a single cut.
Act 4- Hands as Sounds- The man is trying communicate his idea to the world but getting no approval, told with pre-recorded sounds of hands that are initially in sync with his actions but starts to disintegrate and mismatch.
Act 5- Hands as Memories- The man has built his new world, as he looks back on the one he left behind he looks back on the memories he had while there, using scars or marks on his hands for reference.
Using the five fingers of the hand to give us 5 acts we were interested in exploring hands in multiple ways. The story in this sense is secondary or expendable, the main focus will be on the varying ways hands can be performative.
With these ideas in mind we wanted to create more "moments of performance", maybe the generation of more material that didn't connect would help us in answering the toughest question of this process so far, what is it about hands that we are exploring? I began by choreographing a short sequence of movement that is led by hands then asked Jordan to cover my hands to then repeat the sequence. It was fascinating to see the change in dynamic and texture, something we will definitely be  exploring further.
The other moment created was inspired by Andrew Dawson's production of Pandora 88 (1994). In the show the two performers play a game, wrapping their arms around the other person challenging them to escape and then return the favour. It was aesthetically beautiful to watch on stage, we had the idea to adapt this game and shrink it in scale using just our hands instead of the whole arm. It seemed to turn into a presentation of how accurate and mouldable hands can be.
It's been a hectic week trying to catch up on a week missed but we are hoping to have around 15 minutes of new material to show this coming Thursday, we will see how it all pans out.