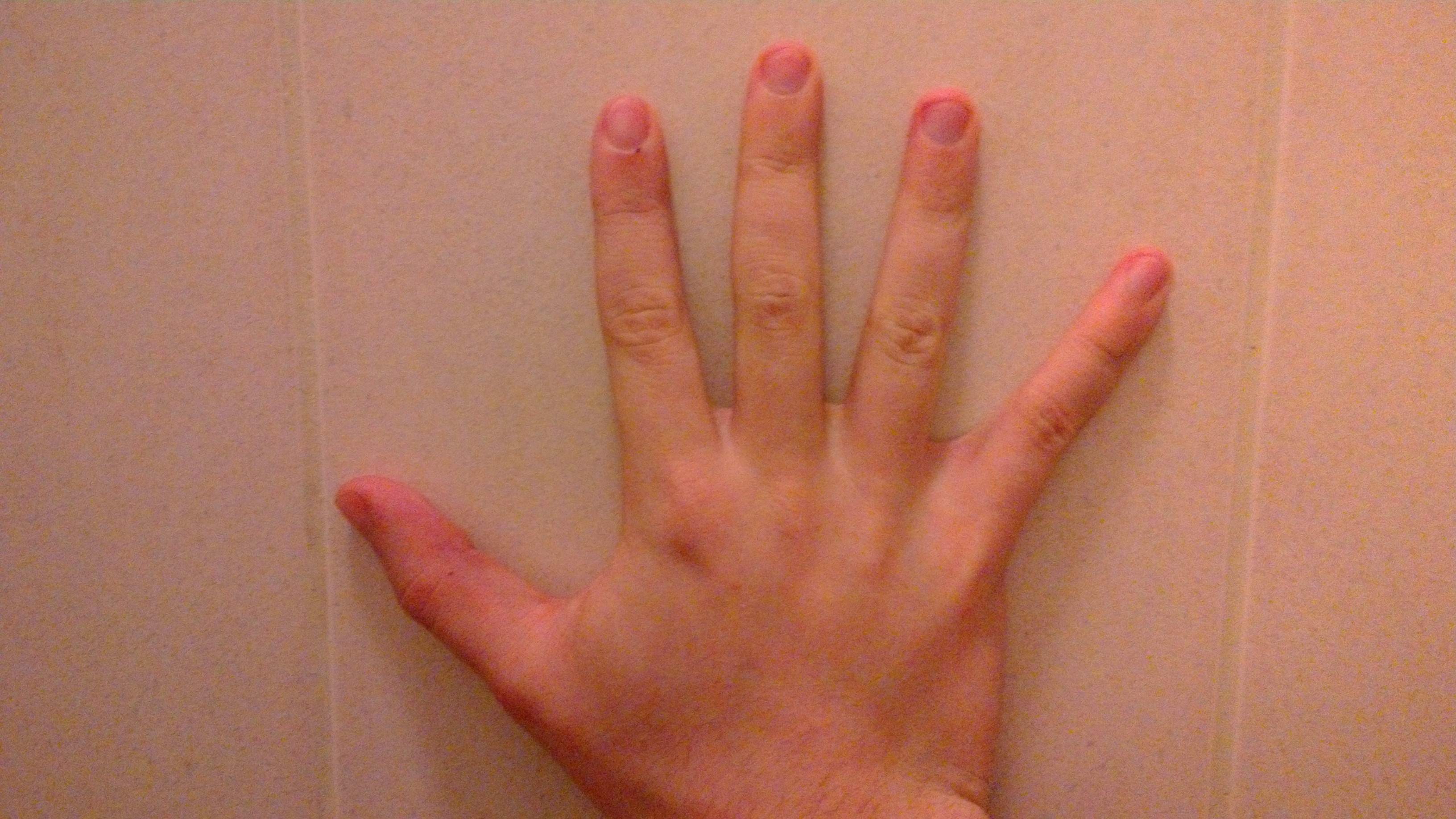 It is the 20th January 2017. This days marks the end of the first week of work on a new show that deals with the human hand. It was a week of very broad ideas and much discussion; our first practical rehearsal has finished just 30 minutes ago at the time of writing.
Our first contact in a supervised rehearsal had us create a 'performed pitch', something that was new to me but was an excellent way of communicating our idea in a practical way so early on. I feel as though it went as well as it could have done considering this is just a starting point and we came out of that meeting ready to start 'foraging' for information about the hand. My own research took me to the distant past where I would find out about how different the primitive human hand looked (and that this has evolved from fish that came on land). The palm was a lot longer, as was the thumb, and the fingers looked as though they were more oriented for gripping large objects; this makes sense if we evolved from Apes.
Seeing how far this part of our body has changed got me thinking, how could the human hand change going into the future? How can that design be improved? Maybe the addition of another thumb on the other side of the hand could improve our grip, and allow us to multitask with just one hand, freeing the other. Could this be done on stage? I'm not so sure with the resources available to us at this point, but won't shut the door on it.
Something I can see working on stage however, is shadow puppetry and I have found most of my time being spent watching hand shadow artists creating stories, narrative and life with just the hand. It's also effective at showing symbols, gestures and other images involving the hand without the personal details of my own hand. It's an art form I can see being utilised in practical rehearsals in the future, after we have had some practice!
Our practical rehearsal today focussed on the generation of material with our objective being the creation of multiple 'moments of performance'. We would then rank them in order of our desire to explore each one further. In that sense the rehearsal objectives were met as we now have 5 of these moments, albeit that one or two of them aren't finished. We will be meeting again before the next supervised rehearsal on Tuesday.
All in all, a successful and productive week. On to the next!
Tom