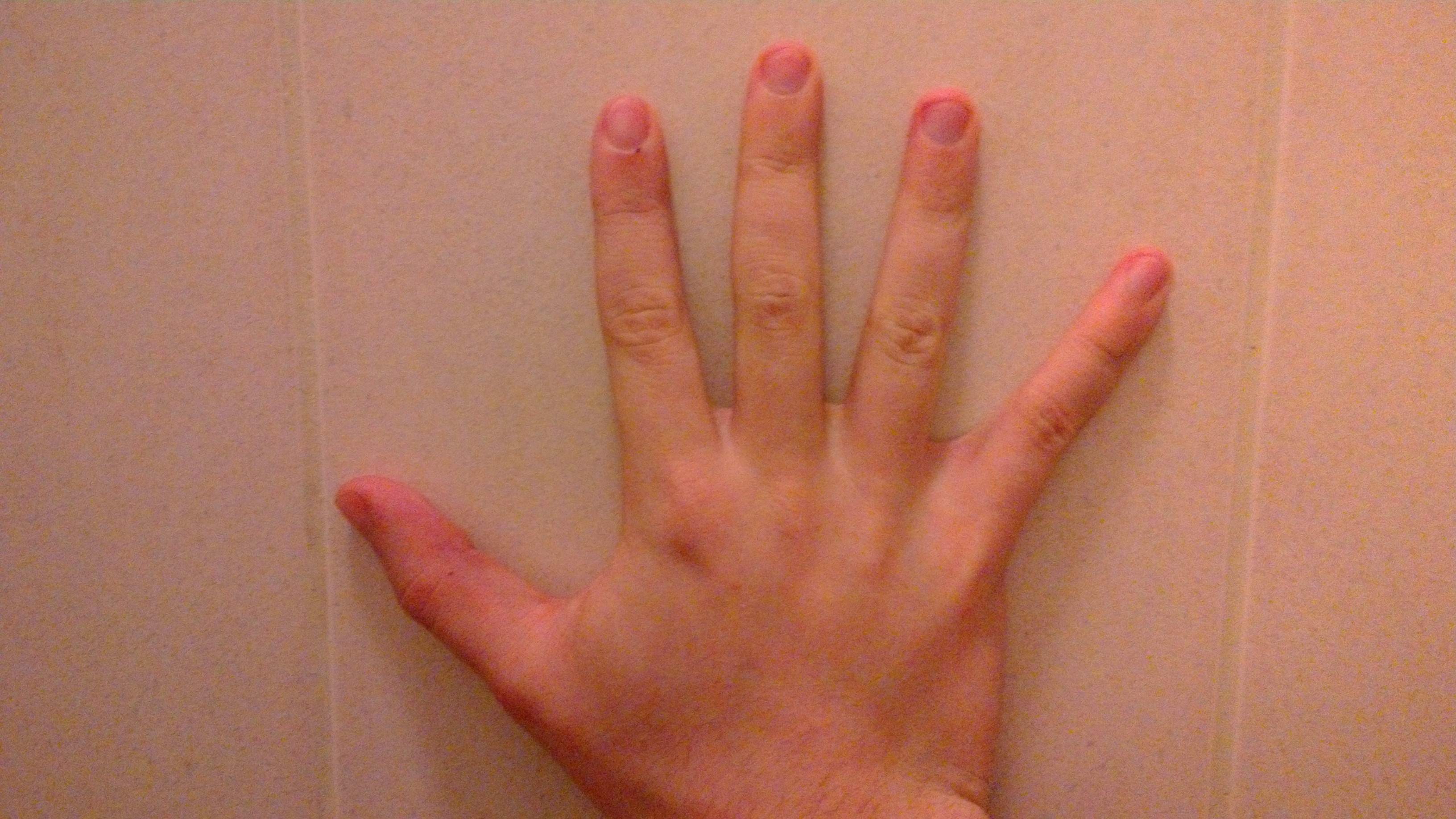 It is the end of another week, the work on our performance (that is still untitled) continues and more material is generated. The first order of business was a supervised rehearsal in which we presented the work we had created in the first week. It was a great opportunity to get some feedback on some raw material and ideas on ways to develop it. Our aims for further development had a focus on child hand development and the theatrical history of hands.
I spent the next day looking at the stages of a child's grip, as it may have been interesting to combine this research with the videoed exploration of objects we had made in the previous week. This thought came from feedback that suggested we go back and rediscover our hands, learning how to feel, how to touch again. As of this present moment it isn't something we have explored in practical rehearsals but is planned for the next week.
We have instead spent our time looking at an existing moment of performance, namely Jordan performing hand choreography to music the company has written. This had been informed by Buddhist mantras but was not symbolic of anything in particular, the sequence was more of a presentation of these mantras. What we began to explore was everyday hand gestures and how we might put these two together; the symbolic and the "real" or "raw".
This exploration rather dissolved into a new sequence of hand choreography, devised using a technique we had learnt whilst in a workshop with Gecko theatre company called 'you move me I move you'. The exercise is simple, one person moves a part of the other person's body and then vice versa, this continues for as long as feels right.
Where I do feel that it meant the objective of this rehearsal was not met (to rediscover our hands) I do feel that the sequence we created has much potential. There were some quite beautiful moments where hands became intertwined and we suddenly had a short piece that showed the importance of support. This was an unexpected but welcome surprise and it's definitely something that we shall be extending/researching further in the coming weeks.
Onto the next week!
Tom